I am excited to share with you a detailed and comprehensive tutorial on how to make an amazing Tanto point knife using only hand tools, right in the comfort of your own home. NO power tools!
My old metal file: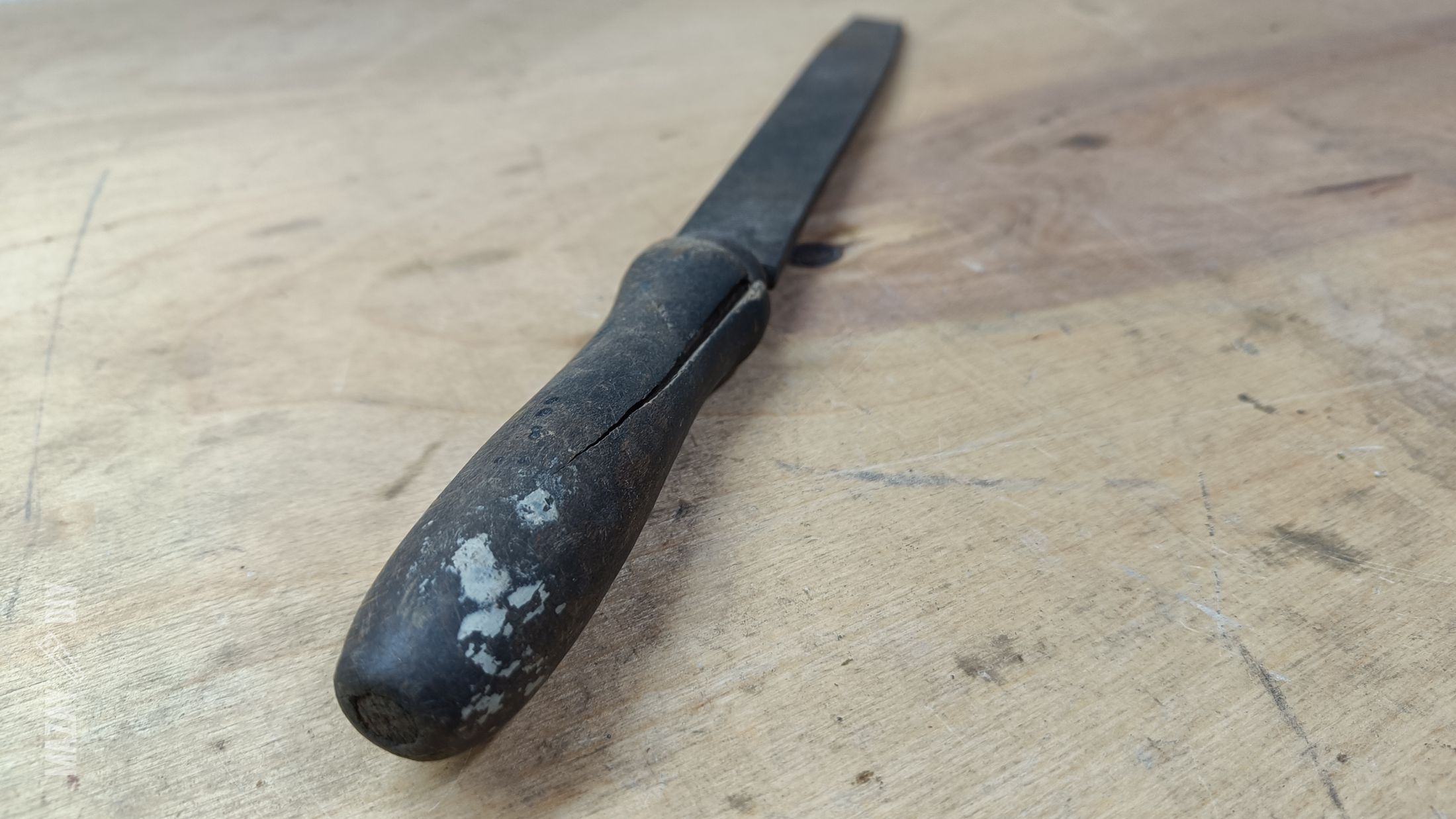 Tanto Knife PDF template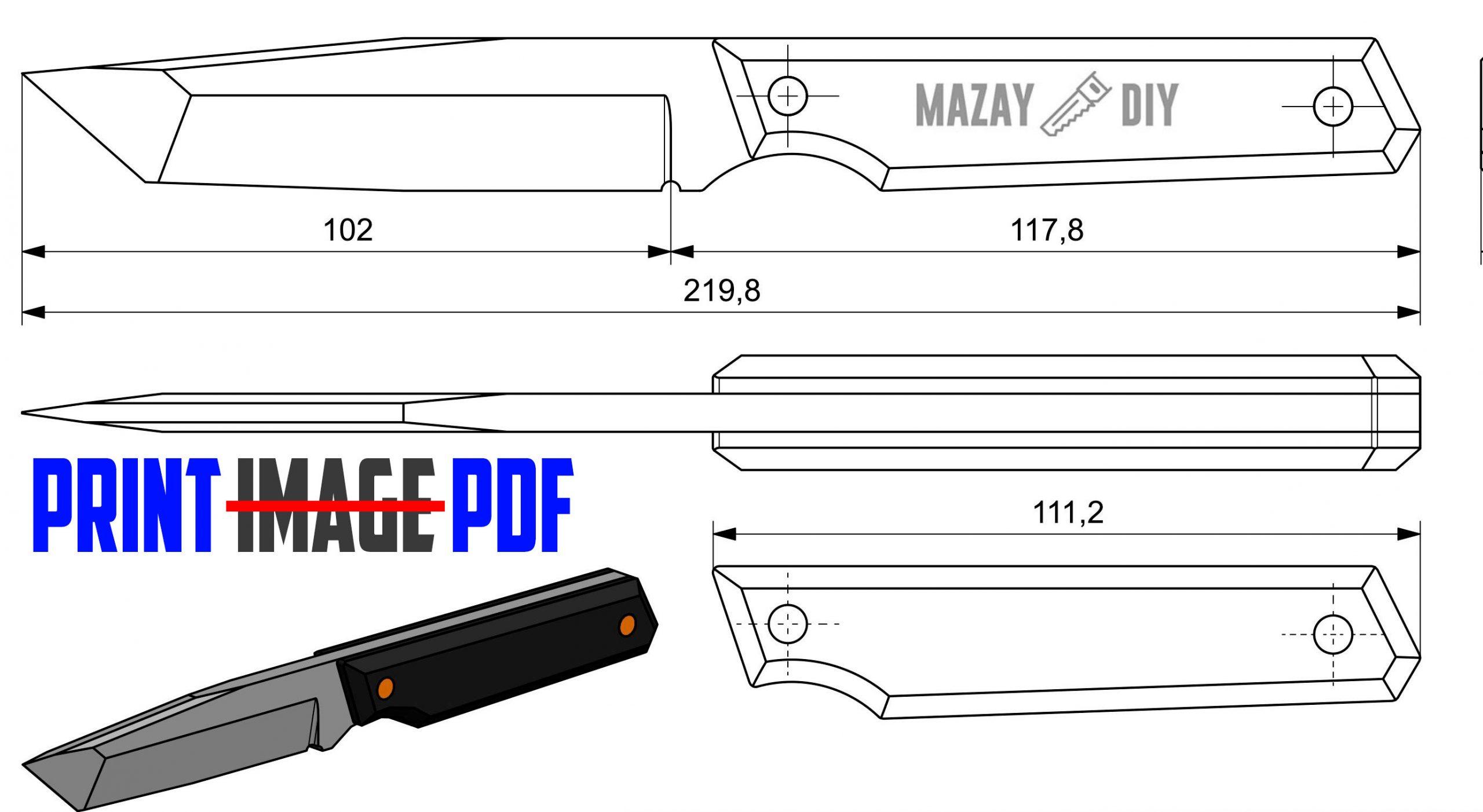 Tanto 3D model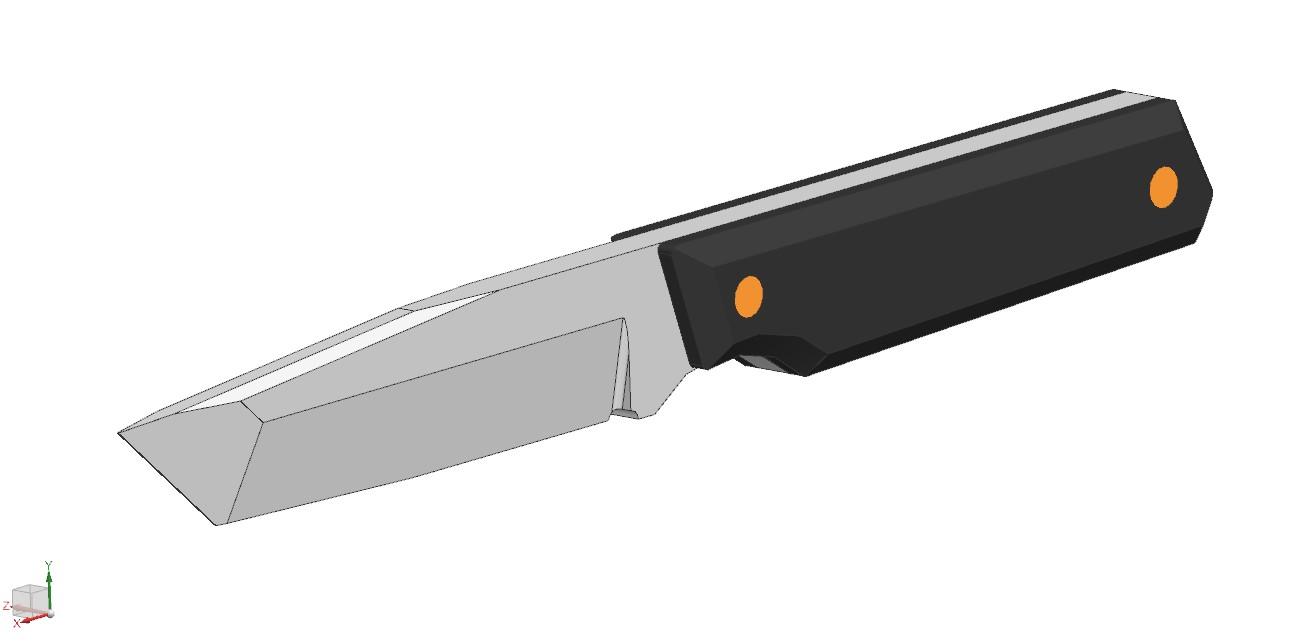 To make it I used my homemade tools:
I will guide you through the process step-by-step, providing practical tips and techniques to ensure that your creation is not only stunning, but also reliable and functional.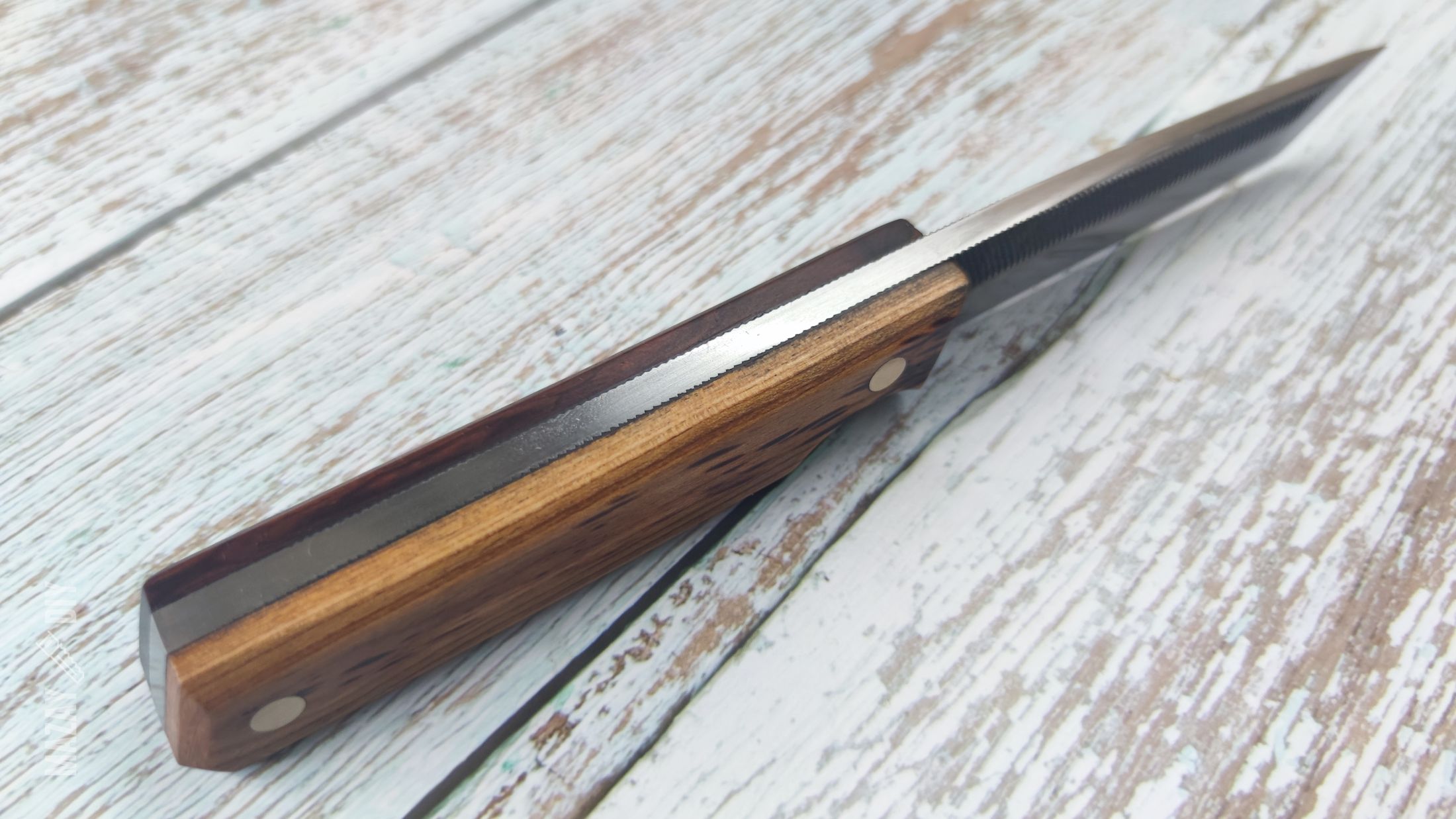 Tanto knives have their origins in ancient Japan but have since become incredibly popular among survivalists, hunters, and knife enthusiasts worldwide. Known for their strength and durability, Tanto knives are perfect for puncturing and slashing tasks.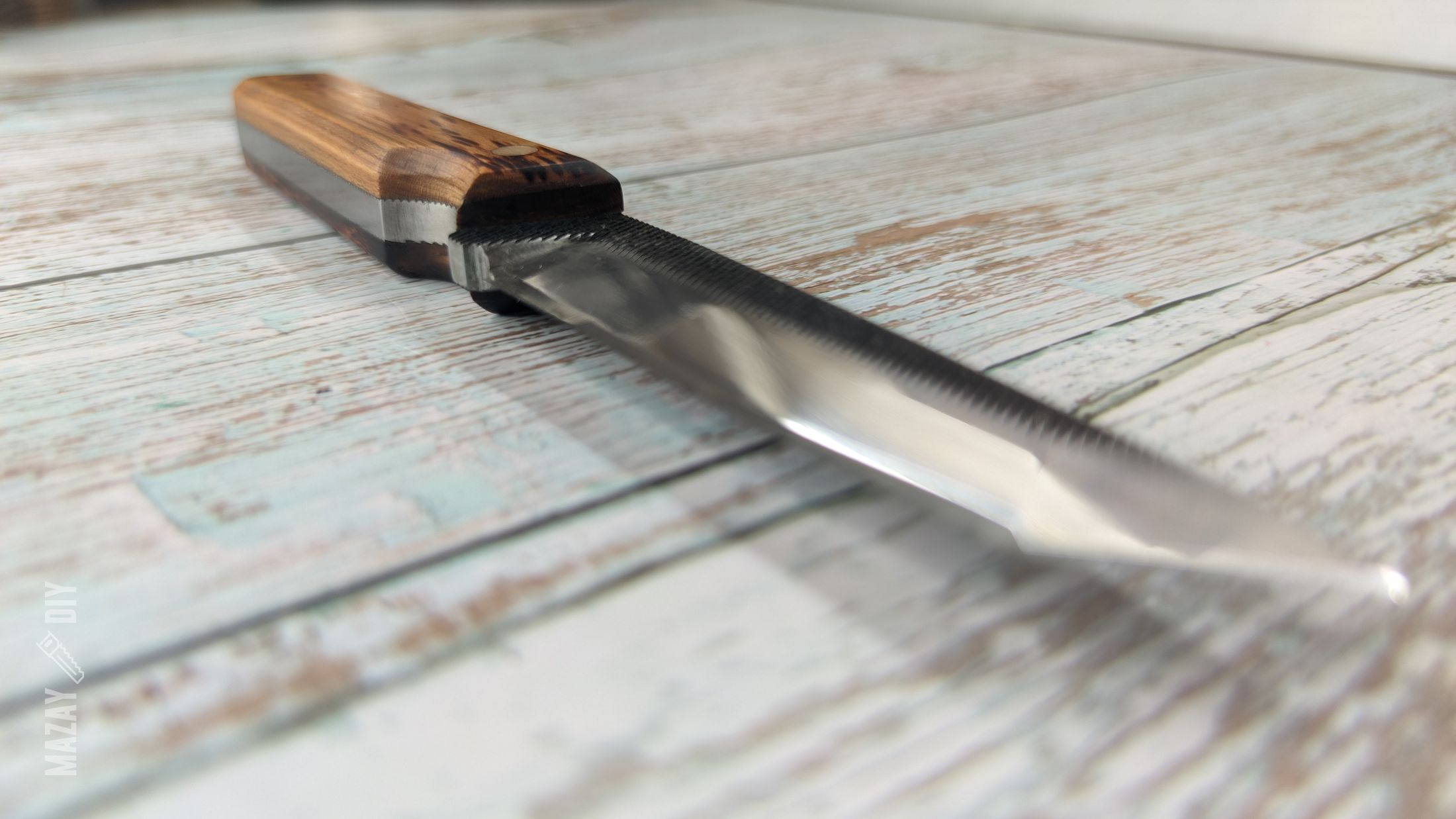 In this tutorial, I will cover everything you need to know about the materials and tools required, as well as the crafting and finishing of the perfect Tanto knife.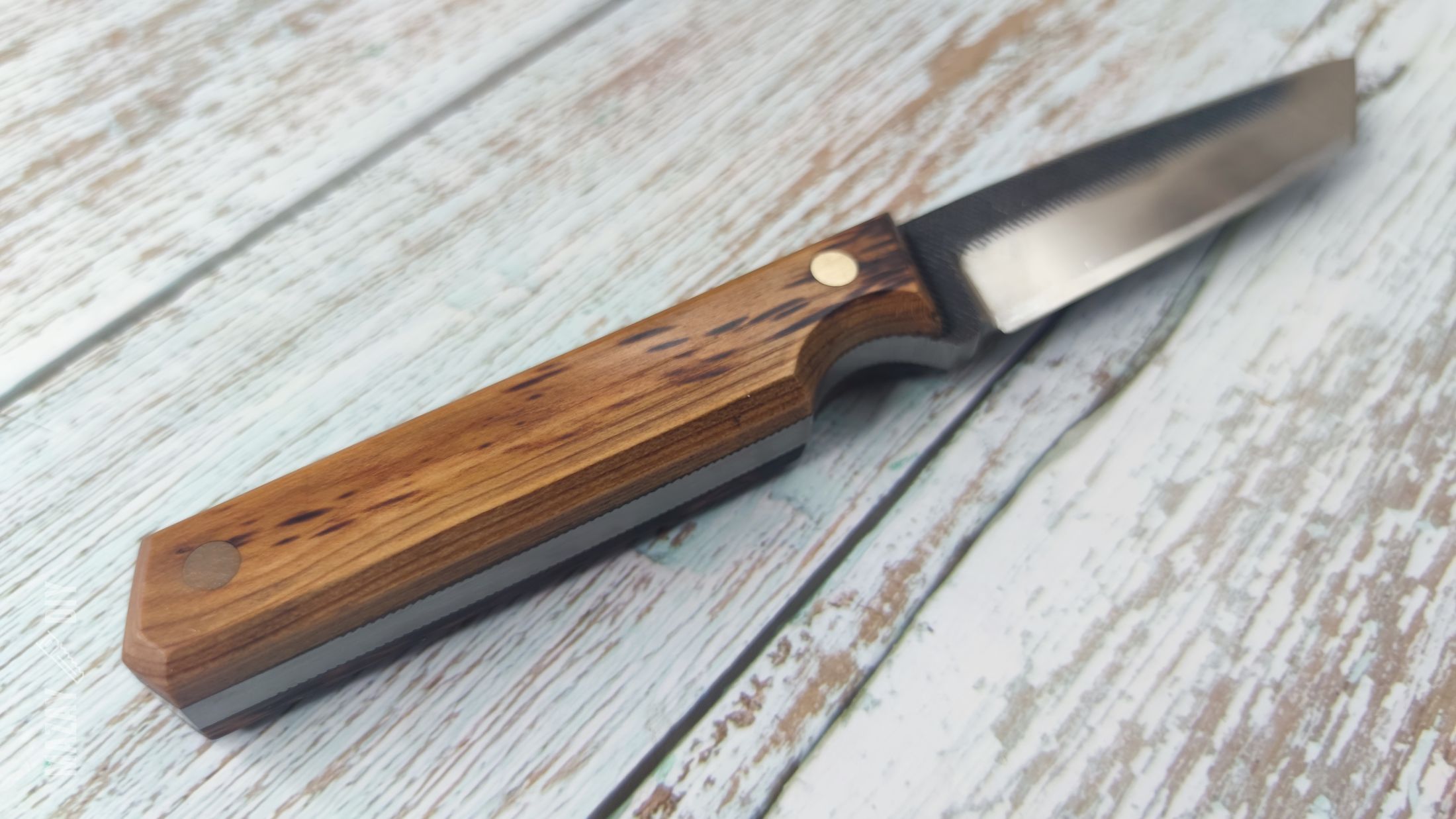 What you'll learn in this video tutirial:
Cut and Shaping the Tanto blade
Grinding and filing the bevels of the Tanto blade
Heat treating the blade
Sanding and polishing the blade
Crafting the handle
Drill and attach the handle scales
Refine and polish the handle
Sharpening and finishing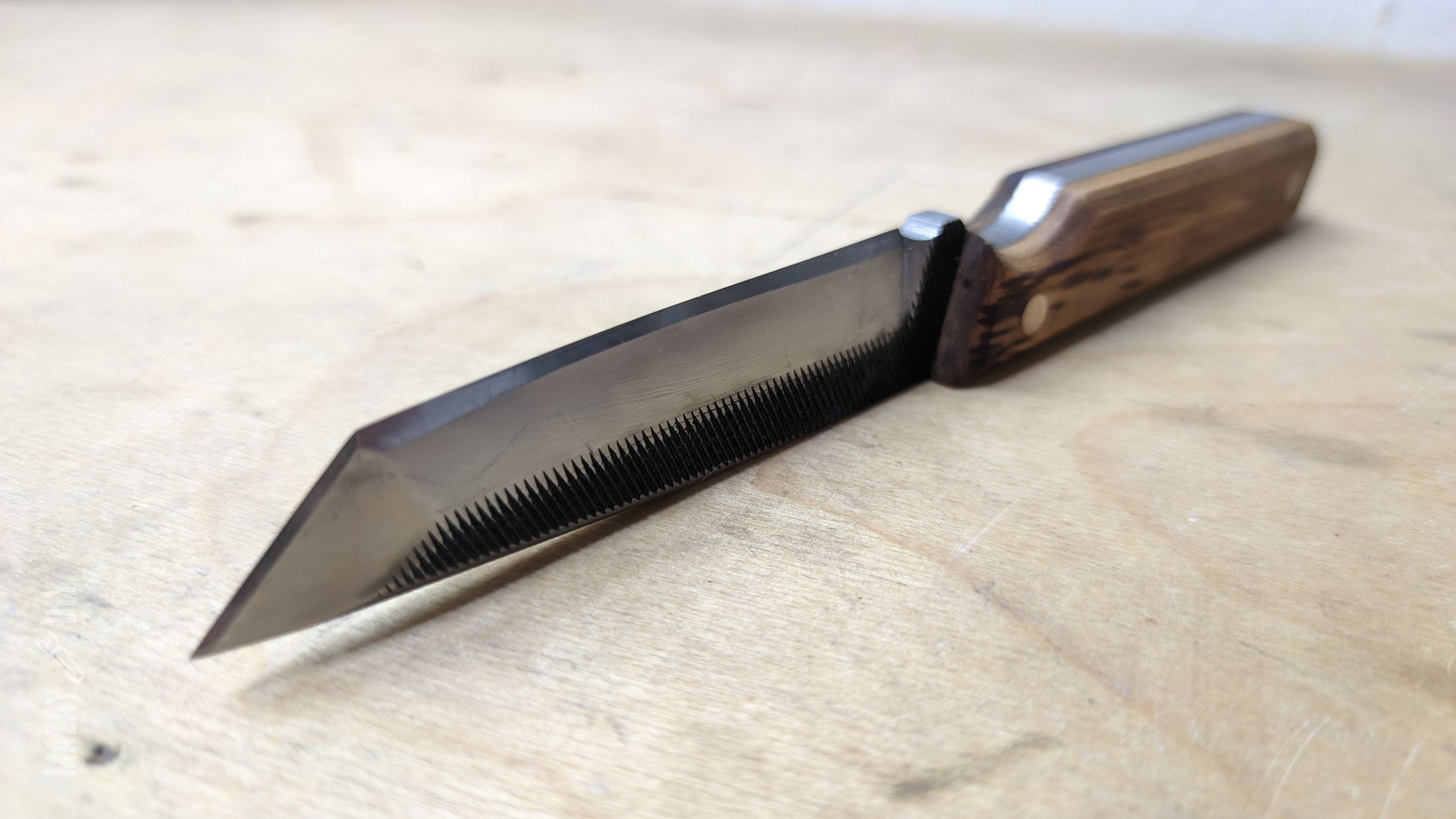 So, let's grab your materials and hand tools and embark on this exciting journey to create a razor-sharp and functional Tanto point knife!