Making a Japanese Gyuto Knife from an HSS Saw Blade – Step by Step Guide Without heat treatment!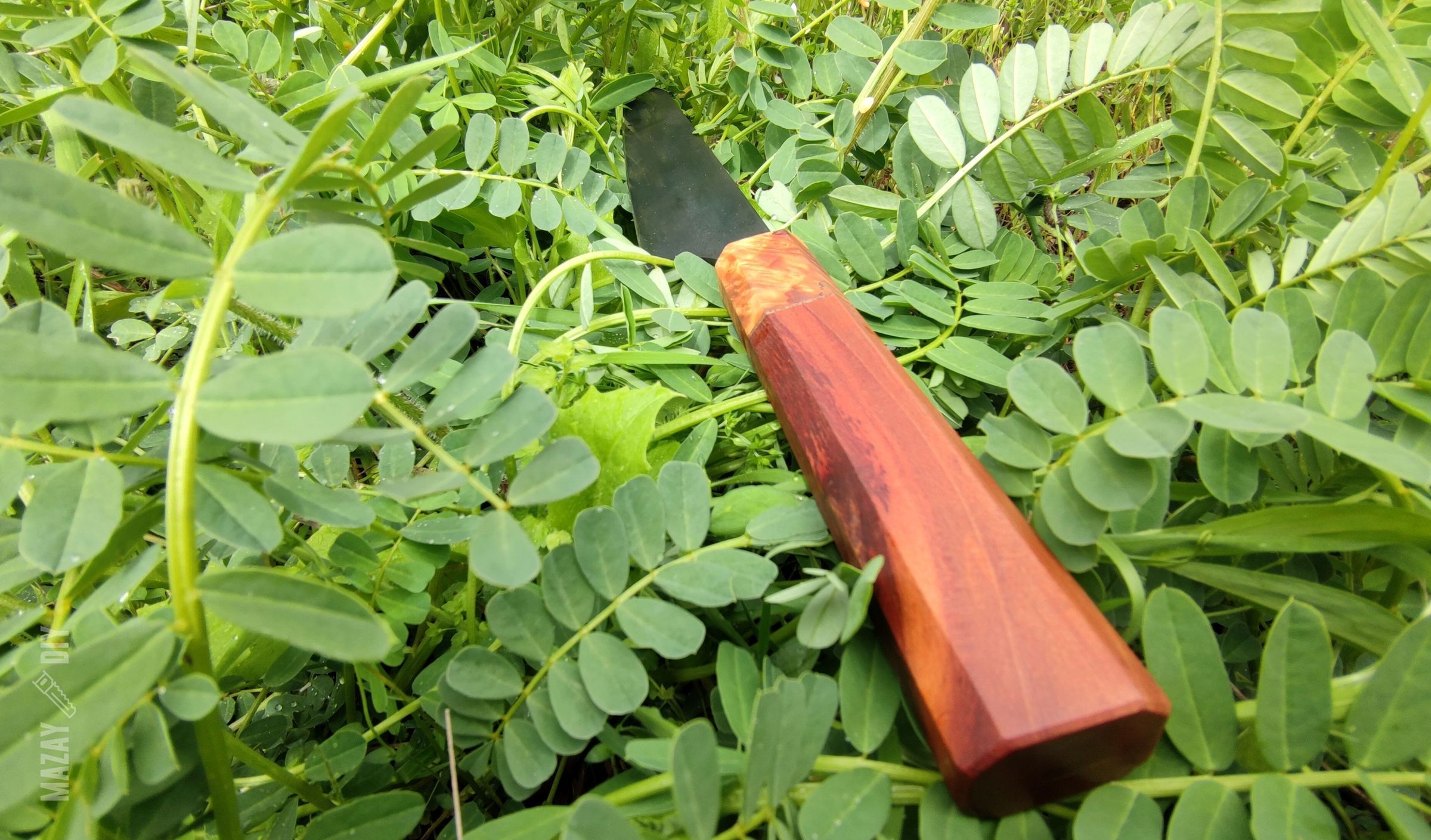 Tanto Knife PDF template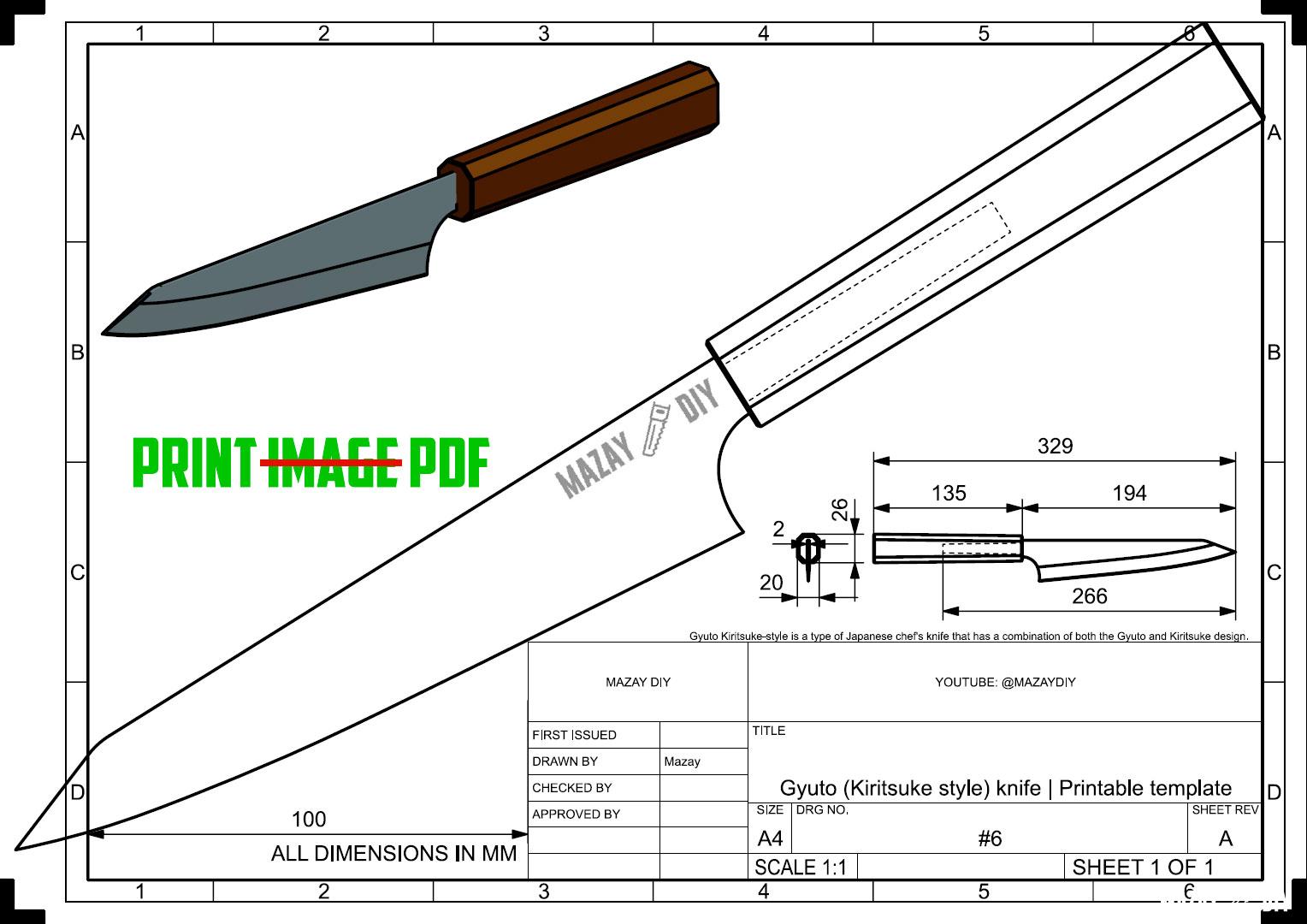 Tanto 3D model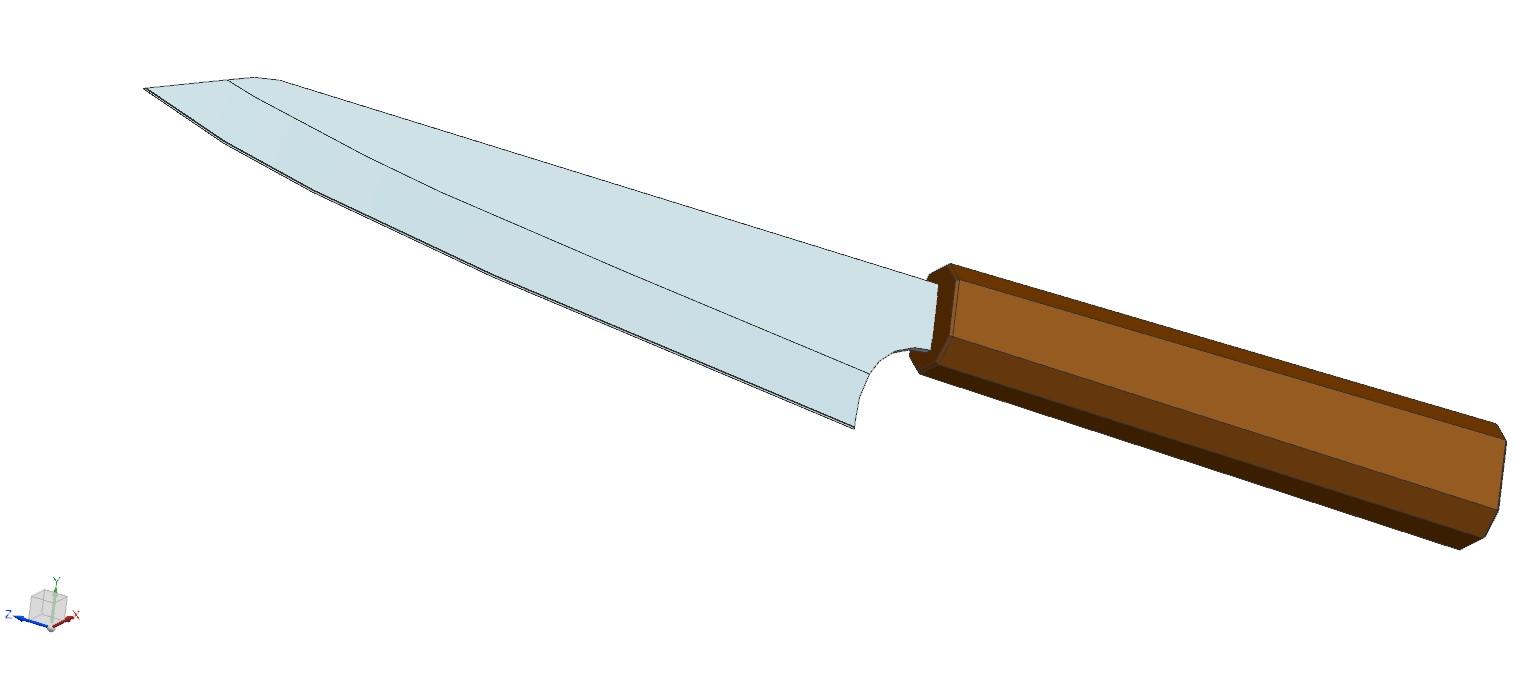 To make it I used my homemade tools:
Difference between a Kiritsuke and a Gyuto
Let me explain to you the difference between a Kiritsuke knife and a Gyuto knife.
Kiritsuke – it's a Japanese knife that has a unique shape, with a slanted front, almost like a sword tip. It's sort of an all-in-one, all-purpose knife that can be used for slicing, dicing, chopping, and so on. However, it's kind of specialized and might not be best for everyone, especially beginners.
Now, let's talk about the Gyuto knife. It's also from Japan, but it has a more familiar shape. It's quite similar to a Western chef's knife, with a gentle curve from the handle to the tip. It's super versatile and can do pretty much anything in the kitchen – slicing, dicing, chopping – you name it.
So, in summary, a Kiritsuke knife has a unique, sword-like tip, and it's designed mainly for professionals who know their way around the kitchen. And a Gyuto knife is more like a traditional Western chef's knife, with a curved edge that's easy and comfortable to use for all kinds of cutting tasks.
In this video guide, I take you through my journey of transforming an ordinary HSS saw blade into a beautiful Japanese Gyuto knife. Watch the process, from blade shaping the knife to the final finishing touches (sharpening).
Together, we'll create a piece that is not only functional but also a true work of art. Get ready for an exciting adventure in the world of japanese knife-making!
why am I telling you about this?
I made a hybrid design out of these two traditional Japanese knives. My passion for creating and experimenting with different designs.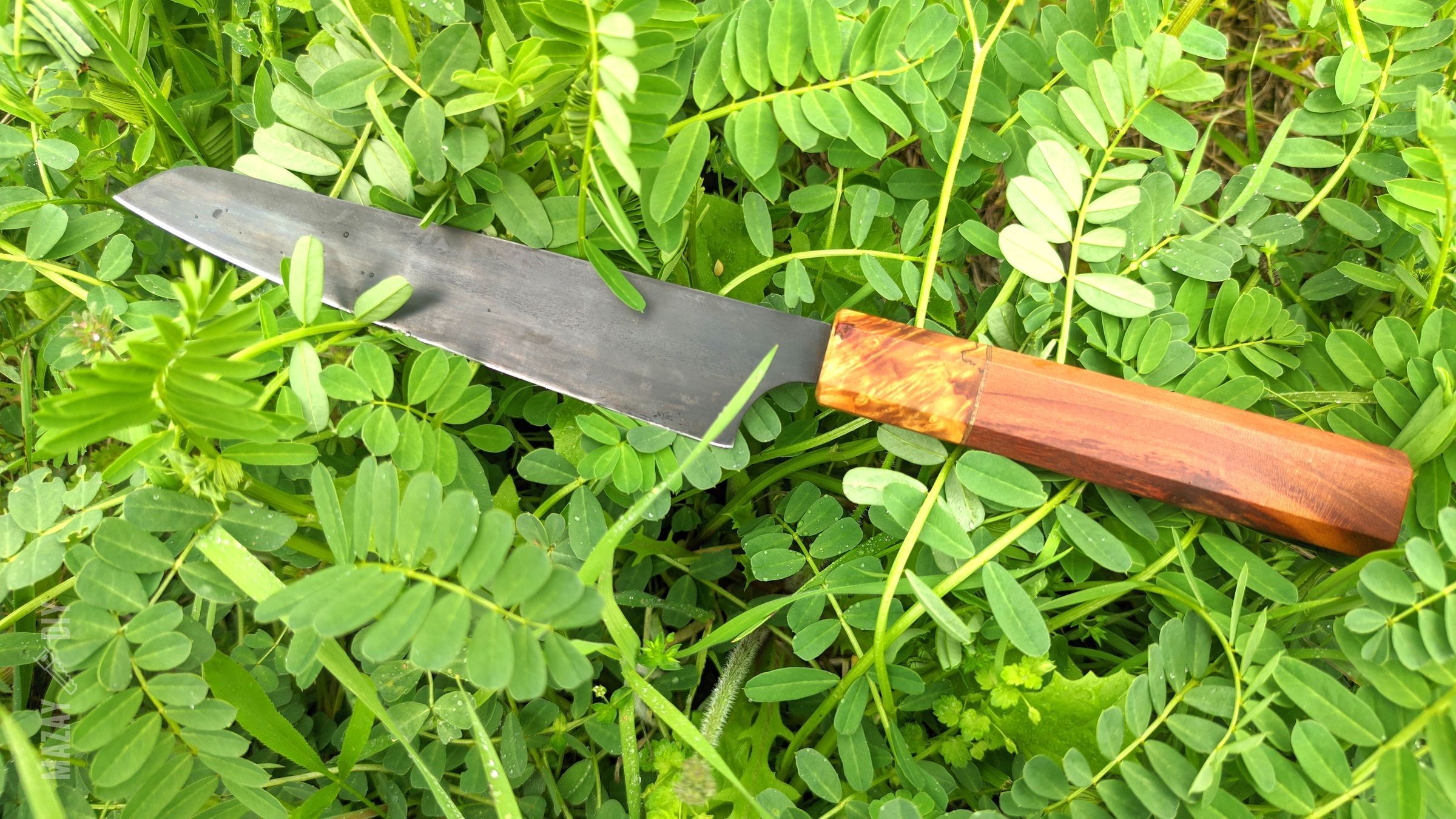 By merging the versatile cutting capabilities of the Gyuto knife with the sleek and visually striking aspects of the Kiritsuke design, I've potentially opened a new chapter in the world of kitchen cutlery, offering an all-encompassing tool tailored for both function and style… and I hope I didn't ruin them! What do you think?